Input data and examples of NAFE processing
SDO AIA data in FITS format may be downloaded from Virtual Solar Observatory.
The rules for SDO data using are on this page.

NAFE method was extensively tested on SDO AIA level 1 data in the range <93,335> Å. The method gives the best results on 171 Å images and for this channel it has the main asset. The method gives very good results on 193Å, 211Å 304Å images as well. Usually it makes no sense to use the method for enhancement of 93Å, 131Å 335 Å one single image because of intense noise in dark part of the image suppressing of which causes the loss of details.

Following pairs of images give several examples of NAFE processing and used parameters (left original image, right NAFE processed image).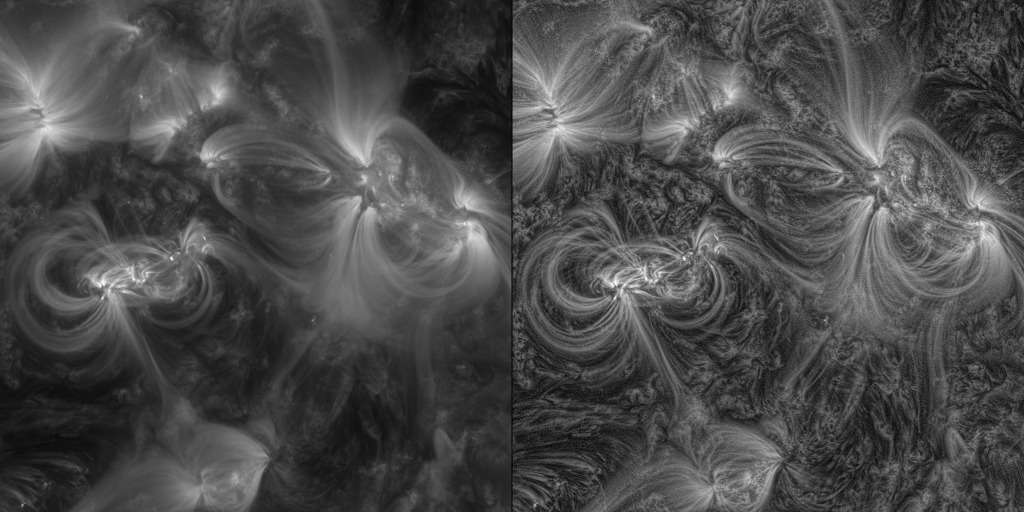 A 171Å image, NAFE weight 0.2, NRSigma=15, Scale 1:1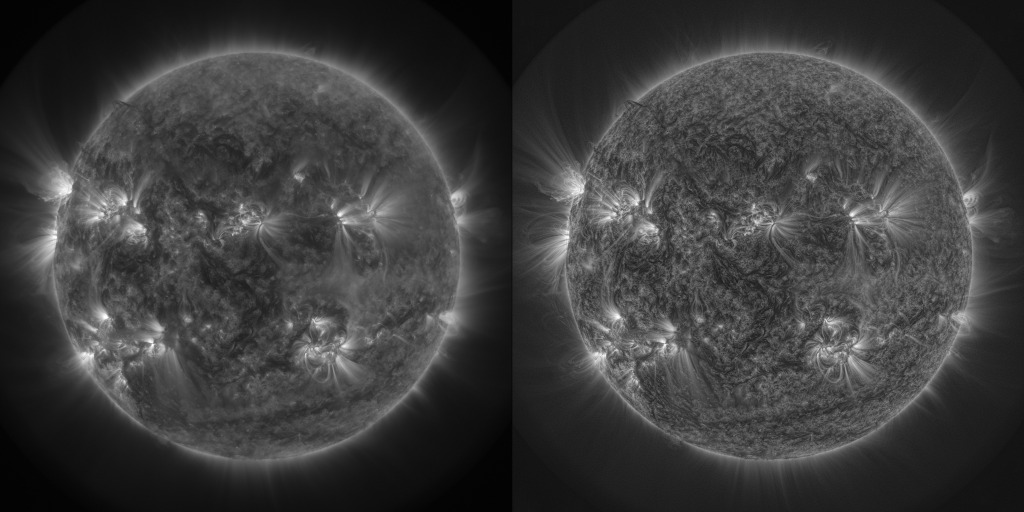 A 171Å image, NAFE weight 0.2, NRSigma=15, Scale 1:2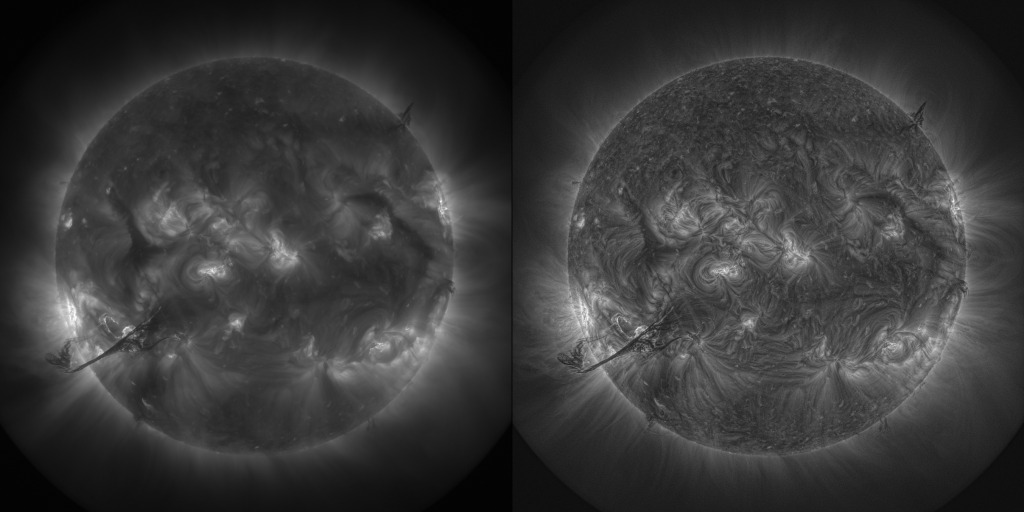 AIA 211Å image, NAFE weight 0.2, NRSigma=20, Scale 1:3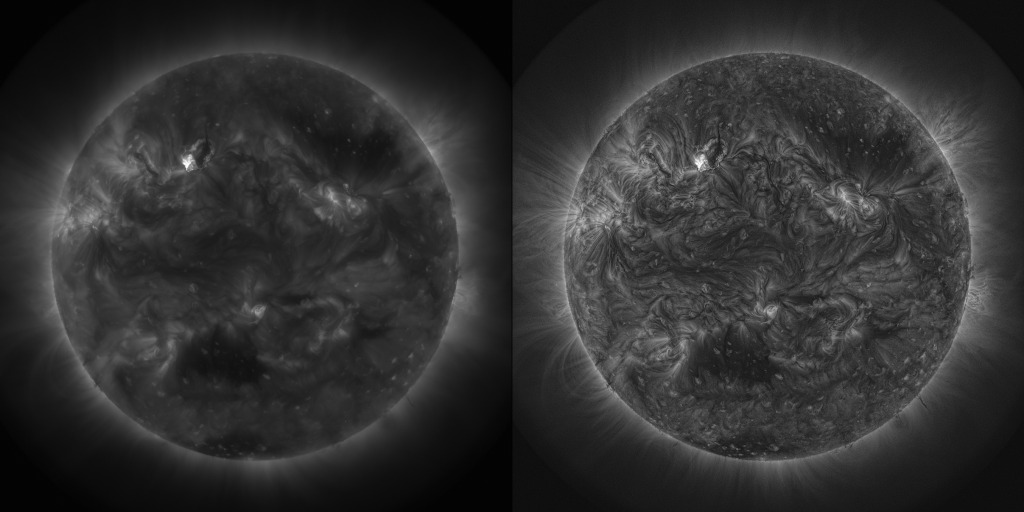 AIA 193Å image, NAFE weight 0.2, NRSigma=20, Scale 1:3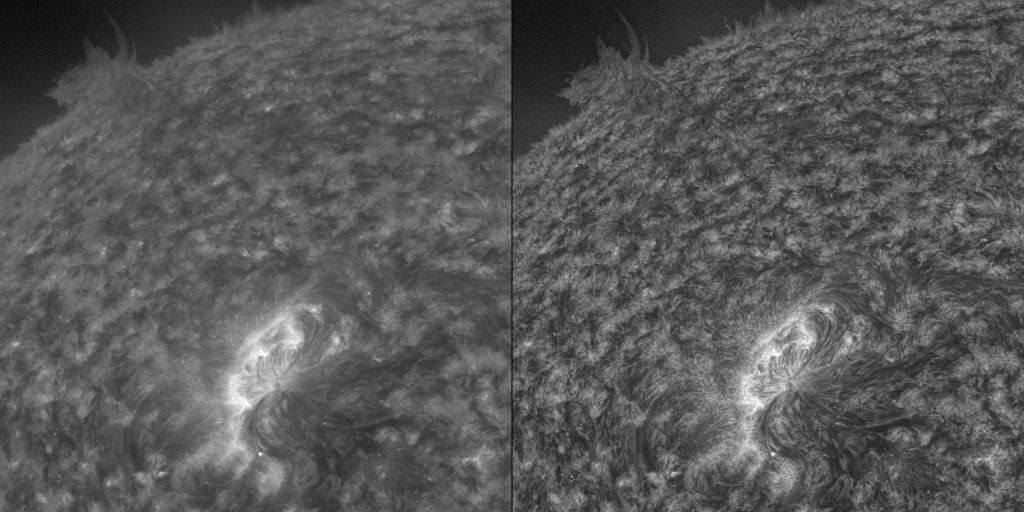 AIA 304Å image, NAFE weight 0.15, NRSigma=15, Scale 1:1